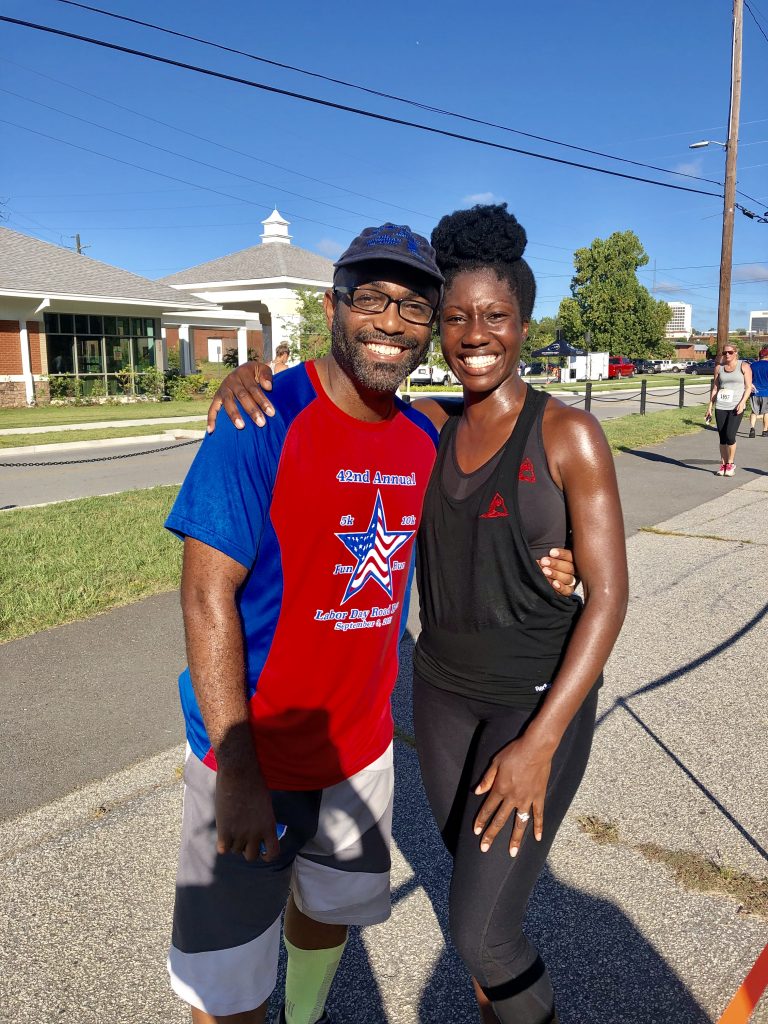 A few months ago, I got introduced to a product called MegRelief. It is an all-natural pain reliever that has completely changed the way that I practice as a PT. With over-the-counter and prescription meds traditionally being the first line of defense for pain relief, I was pleasantly surprised to be introduced to something that was effective that could be sprayed on as opposed to being injected or injested.
Up until a few days before Labor Day, I hadn't hurt anything to the point where I had to use MegRelief on myself. Well, wouldn't you know it-two days before the Labor Day race, I was doing the limbo and I pulled a muscle in my upper thigh. Because of the significance of the Labor Day race to my family, not running in the race was not an option. With my therapist hat on, I was thinking that I would run in the race, but that it was going to get painful at some point.
Luckily for me, I had MegRelief. I sprayed it on my pulled muscle and was able to do some gentle exercises several times per day on Saturday and Sunday. On Monday morning, I was as good as new. My husband and I ran the entire 10K; I did not have any pain during the race and I have not had pain ever since. For all of the mamas who have hip pain, low back pain, neck and shoulder pain, foot pain…any kind of pain and you are like me and refuse to take pain medicine, MegRelief is for you! You can order some at www.megrelief.com. Thank you Grenada Nut Company for making it possible for me and my husband to do something that is so important to us.