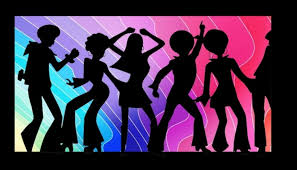 What do you get when you combine a body's inability to sleep past 4 am (thanks daylight savings time), a woman who is half Panamanian, a husband and son who are sleeping in, an inquisitive physical therapist and the discovery of a Pandora station by the name of Soka radio?
A mom with a renewed appreciation for the power of incorporating dancing into working out!
I danced for one song then alternated squats and front/side kicks for the next and repeated that circuit for 30 minutes. Needless to say, I was sweating vigorously after seven minutes. Please don't laugh at me!
After stretching, I looked up articles that talked about the benefits of dancing on overall health. According to the American Heart Association and the Journal of Sports Medicine and Fitness, dancing specifically helps lower triglycerides and blood pressure which decreases your risk of heart disease and stroke.
It's convenient, it's fun and it's effective. I challenge you to dance your way into a healthier state of being. Happy Thursday!