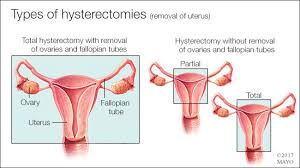 I read this statistic and it saddened me, but it also had me reading articles for an hour and a half to determine its validity: Progressive doctors state that 90% of hysterectomies are unnecessary.
Dr. Oz made the statement that "healthy reproductive organs are central to a female's womanhood beginning with her first period at puberty, through pregnancy and childbirth, and ending with menopause. Yet, it is the second most common surgery performed on reproductive-aged women after delivery by cesarean section."
The CDC reveals that 600,000 women have hysterectomies every year.
After all of my reading, my advice to you is this:
If you are considering having a hysterectomy for any reason, please read the article below and discuss alternative options with your doctor before you make your final decision.
https://www.everydayhealth.com/…/things-your-doctor-wont-t…/
If you have already had a hysterectomy and have any of the following complications that may accompany one (leaking urine, the vagina coming out of the body, chronic pain), know that physical therapy can help.
Although I know that there are instances where hysterectomies are necessary, my goal is to help women avoid them when they are not. Thanks for taking the time to read this post.