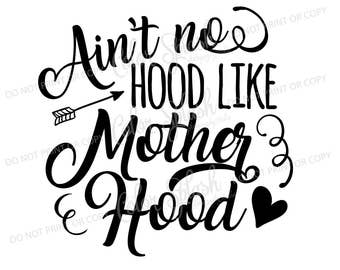 Breast tenderness, indigestion, frequent urination, constipation, leg cramping, feet swelling, ligamentous laxity, organ rearrangement, uterus expansion (from the size of a lemon to that of a watermelon) and abdominal muscle separation all happen to varying degrees so that moms can have the privilege of co-creating with God.
When I think about the inexplicable joy that I experience as a result of being a mother, the concept of unconditional love that I more fully understand now that I have a son and the unforgettable memories that are created every day, I agree with the person who coined the phrase that "there ain't no hood like motherhood."
To all of the mothers out there, know that you are blessed beyond measure because the capability of your body, the presence of your baby and the words of the bible tell you so!
Thanks to etsy.com for the beautiful image.